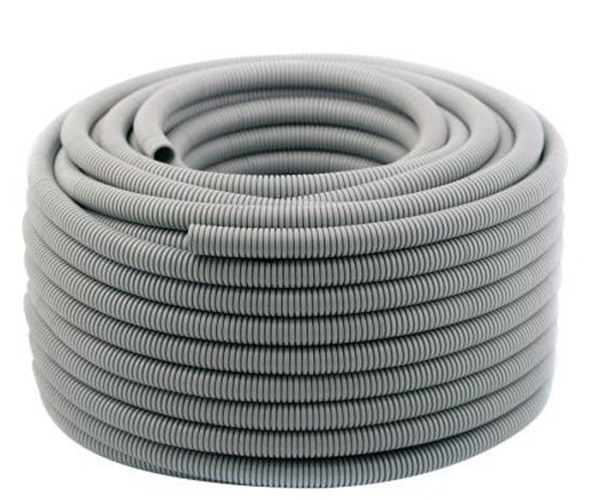 A flexible pipe is a product made up of layers of plastic. The main components are leakproof thermoplastic barriers. These make the pipes endowed with high-pressure resistance and excellent twisting characteristics, transporting flexibility and greater dynamic behaviour. This modular structure, means each layer can be made fit-for-purpose and independently adjusted to meet specific field development requirements.

Main characteristics of PVC Flexible Pipe

Flexibility:

It is the distinctive property of this pipe. With a typical 4-8 cm diameter, it can be bent to easily in any direction. This flexibility is useful for flowlines to be laid on unstable land conditions. It can be quickly spooled for easy and quick transportation.

Installability:

It comes in a continuous length, hence make the operations and installations simpler.

Modularity:

The independent layers of this flexible structure enable it to be tailored as per the requirements. These provide an all-in-one solution for deepwater applications.

Corrosion resistance:

Being made of thermostatic plastic, these pipes are completely corrosion resistant.

Versatility and reusability:

These are environment-friendly pipes which can be recovered and reinstalled several times to be used in marginal fields.

High-pressure resistance:

Flexible pipes repel all fluid pressures come across in the most strongest subsea applications. The modularity of the flexible pipe manufacturing process enables PVC Flexible Pipe Suppliers to adjust thickness and shape.

Resistance to Chemicals:

This quality of PVC made flexible pipes makes them prevalent in agricultural applications, as they remain unharmed by soil and manures. Due to high resistance these pipes offer to the chemicals, they are used as shielding coverings for metal pipes.

Environment Friendly:

PVC is an ecologically friendly material used for making flexible pipes. These pipes have a long life and thus required to be disposed of less often than other ingredients. Ease of conveyance of these pipes saves fuel essential for the automobiles to carry them.

How is it a cost-effective solution?

Well, the combination of flexibility, along with corrosion and high-pressure resistance, reusability and versatility, install ability and modularity, shows why flexible pipe it is a cost-effective solution. Also, numerous PVC Flexible Pipe Exporters supply it at a most reasonable price.

Variety of Applications

There are many applications PVC pipes manufacturers make these pipes. For example, they are used for cultivation purposes, in structure construction and for the transference of water. Chemical businesses and Brewery industries also make use of these pipes. To conclude, they have applications in the telecommunication industry as well.

Where to buy PVC flexible pipes?

You can find the PVC pipes suppliers online easily in the business websites. With the support of their proficient workforce, they are successful in providing customers with the best products at competitive pricing. Leading PVC flexible pipes exporters adhere to strict standards in the industry for supplying quality products.

Contact only one that is recognized worldwide as the best PVC flexible pipe suppliers. At an automated workplace these pipes are kept under a clean and controlled environment. Their skilled professionals perform several quality tests to ensure that the products meet both national and international standard quality.